Here at All-Ways Advertising, we specialize in finding the best promotional products to represent your business mission.  If our clients were world class super villains, here's what we would suggest:
The Riddler from Batman — The Rubik's Cube
The Riddler is known for his green bowler hat, question mark cane, and of course, his head-scratching riddles. As we know, promotional products serve as physical business representation, so what's better than to choose one of the world's most challenging puzzles?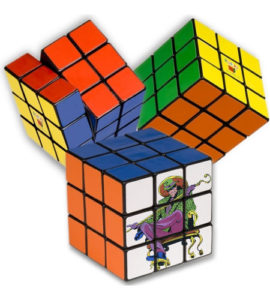 Lex Luther from Superman — Pen
Lex Luther establishes himself as the typical wealthy businessman and an antagonist within the Superman series. Naturally, Lex would hand out ultra-sleek pens that would end up in the hands of citizens all throughout Metropolis.

The Joker from Batman — Deck of Cards
Hah! Would you imagine anything less from the glorified clown? A deck of 54 playing cards are relatively cheap (some run for less than two dollars) and the color printing possibilities are endless.
Darth Vadar from Star Wars — The "Dad" Cap
Yes, I went there. The translation of his name might be "dark father," but it's never too late for rebranding! This popular Star Wars villain might be evil, but deep down every dad wants to coach Little League baseball. What's a dad without The Dad Cap?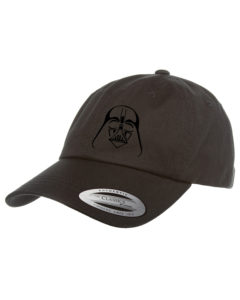 The Shredder from Teenage Mutant Ninja Turtles — Meat Claws
Within the Teenage Mutant Ninja Turtle comics lies Oroku "The Shredder" Saki. If Mr. Saki had to sponsor himself, he would hand out the 6-prong "meat claws" set for proper meet shredding at barbecues. Hopefully, these would be used for good and not evil.