There are plenty of awesome products on the "As Seen on TV" infomercials. Did you know that some of those products can also be used as a promotional product?
Here are some of those products:
Mighty Bright Light Switch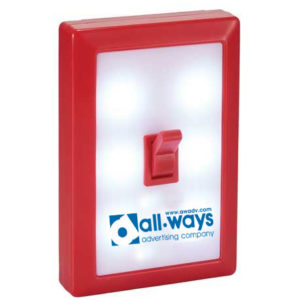 This power switch has multiple LED lights to create light in dark spaces. It comes with adhesive tape and a key hole on the back for easy placement anywhere you would like. You never have to use your phone flashlight to find things in your closet or cabinet again!
Boom Touch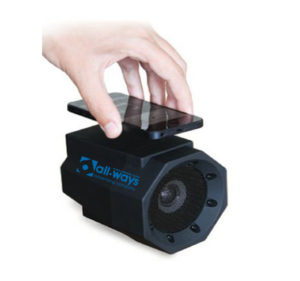 No outlets, no problem! This wireless speaker doesn't even need to be paired to your phone or MP3 player. You just have to simply lay your phone on to the speaker and it will amplify the sound. 10 hours of non-stop music and promoting doesn't sound bad at all!
BBQ Grill Mat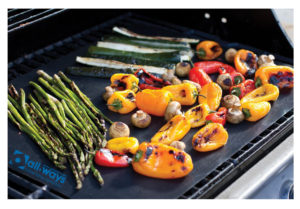 Do you want to cook on your grill without food falling into the fire? The grill mat is exactly what you need. The grill mat is heat resistant and evenly cooks your food without making a mess. You can cut it to custom fit your grill and it can be easily cleaned with soap and water, or thrown in the dishwasher. Cook all your favorite foods on the BBQ grill mat.
Snack-n-Go Tumbler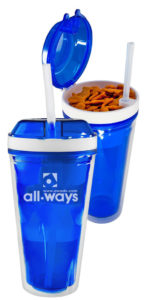 Eat and drink using the same product! This tumbler comes equip with a top that opens for your snacks and a straw for you to drink whatever you have under the top. This product is convenient for anybody, from athletes to on-the-go professionals. Bring ease to people's lives while also showcasing your company!
Insulated Trunk Divider and Grab Bag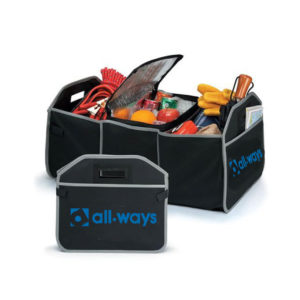 Going shopping, to a picnic, or tailgating? This trunk divider and grab bag is just the thing to keep you organized and keep food either warm or cold! There are 3 large storage compartments, plus a removable, insulated grab bag. While you are shopping, you can keep the bag in your cart to keep that delicious ice cream nice and cold. Everything will stay in place when you are driving, and you will never have a messy trunk again!